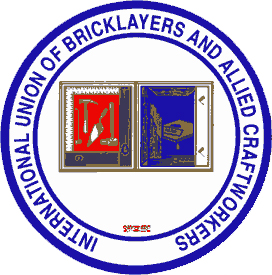 Steve Knowles, President
Shannon Turner, Field Representative
shannonturner@baclocal4.org www.baclocal4.org
2535 S. 30th St.,Ste.7 Lafayette,IN 47909 Phone 765-474-4460 Fax 765-474-4460*2 Main office 800-322-2830
Bricklayers are trained and skilled at a multitude of construction trades including bricklaying, pointing, caulking, refractory, erecting and setting pre-cast panels, ceramic tile, marble, stone, and terrazzo.
Local #4 members have been on the job this year at Purdue's new Honors College, Active Learning Center, Flex Lab, Football Performance Center, and at various restoration projects aroundthe
West Lafayette campus. They are also working at Westminster Village, St. Elizabeth Hospital East, and Old National Bank.
Established in 1994, there are now 4,000 members of Local 4 with 140 in Lafayette. Indiana counties served by the Lafayette Chapter include Benton, Carroll, Clinton, Fountain, Tippecanoe, Warren, and White counties.
Membership benefits include competitive wages, medical insurance, pension and savings plans. The national association is the International Union of Bricklayers and Allied Craftworkers.